| | |
| --- | --- |
| | Club Service at Lawrenceburg Rotary is coordinated by the club's board of directors and appointed committee chairs. Activities and programs are implemented by functional committees made up of the club membership. |
Lawrenceburg Rotarians recognize that we are doing serious work, but we try not to take ourselves too seriously.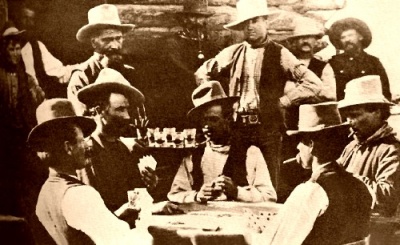 Board of Directors
The Board of Directors consists of the Club President, President Elect, Vice President, Secretary, Treasurer, Three Directors, and Immediate Past President. Club officers normally progress through these positions up to and including Club President. Due to the nature of club operations, the Secretary and Treasurer positions are semi-permanent. Directors are elected by the club membership in December for staggered terms that run for three years beginning on July 1. Other positions are filled for one year terms. The election process is coordinated by the Nomination Committee.
Day to day administration of the club is handled by the Club President, Club Secretary, and Club Treasurer. Activities include setting annual budget, collecting member dues, maintaining membership records, preparing District and RI reports, plus authorization and payment of expenditures to maintain club operations. The Board of Directors meets monthly to provide guidance on these activities as well as oversight of club projects and programs.
CLUB COMMITTEE STRUCTURE
Sergeant-at-Arms

This committee ensures that Beasley Hall is ready for our weekly club meeting and that guests are recognized and warmly welcomed. The Sergeant-at-Arms committee recruits "volunteers" for ceremonies including prayer, four way test, and pledge of allegance. This group also "passes the hat" for our weekly Rotary Foundation drawing and assists the Club Secretary in recording member attendance.

Scholarship

The Scholarship Committee coordinates the awarding of scholarships to deserving Lawrence County students. The club awards $4,500 in scholarships each year. In addition, this group nominates students for the District Will R. Manier Scholarship and works with local high schools to name Outstanding Students.

Food Service

This committee coordinates with our meal caterer to ensure variety and quality of menu selections for our weekly club luncheon.

Four Way Test

The Four Way Test committee works with area schools to conduct speech contests with the winners being invited to speak at a scheduled Rotary meeting. Rotarians choose an overall winner who advances to the District Four Way Test Speech competition.

Membership Recruiting

This committee coordinates our club's membership recruitment efforts. This includes encouraging our club membership to propose new members and ensuring that proposed members meet the qualification requirements of our club and Rotary International.

Career & Vocation

The Career and Vocation Committee works with the club membership to maintain awareness of the Vocational Avenue of Service. This group presents local Service Above Self Awards to community leaders who in their vocation have demonstrated their commitment to service in a longstanding and tangible way.

Classification

The Classification committee maintains the club's classification system and ensures that our membership represents a broad cross section of our community. There are over 200 classifications listed at our club.

Fair Steering

The Fair Steering Committee handles detailed management of the Middle Tennessee District Fair. This includes evaluation and signing of fair entertainment,setting operating budget, establishing the fair schedule, coordinating volunteers, and handling the myriad tasks required to produce the fair. The fair is staged at Lawrenceburg Rotary Park and runs every year in September.

Membership Development

This committee ensures that new members are encouraged to participate in club activities and become knowledgeable in the principles of Rotary. One or more "Fireside Chats" are organized during the year that include presentations on club history and traditions plus the programs of Rotary International. These are usually held at a Rotarian's residence that includes a cookout and fellowship.

Scramble for Humanity

This committee organizes a golf scramble in the spring with proceeds to benefit a local community service group. The event is a great fellowship activity for Rotarians and the general public.

Information/Website/Bulletin

This committee is responsible for maintenance of the club's internet website and production of the weekly bulletin. This group also prepares news releases for local media and ensures that Rotary's message is known in our community.


Community Fundraisers

The Community Fundraisers Committee coordinates our annual spring fund raiser for a local community organization. Groups that have benefitted from this project are Safe and Smart, Kid's Backpack, God's Storehouse, and other local organizations.

Nomination

The Nomination Committee evaluates and recruits Rotarians to serve on the club's Board of Directors. An annual slate of officers is presented to the membership in December and elections are held during the last meeting of the calendar year. This committee is traditionally chaired by the club's Immediate Past President.

Truck & Tractor Pull

The Truck and Tractor Pull Committee coordinates production of the Rumble at the Crossroads Truck and Tractor Pull. This event is held in conjunction with the local Antique Tractor and Engine Club and is produced in the spring at Lawrenceburg Rotary Park. It is a growing event that hopefully will become a major fund raiser for both clubs.

Attendance

The Attendance Committee works closely with the Club Secretary to monitor club attendance. Members who miss our weekly meeting are contacted and encouraged to make up. This group conducts the annual Attendance Meeting which communicates the importance of attendance at Rotary, and recognizes Rotarians who have achieved perfect attendance during the previous year.

Park & Long Range Planning

The Park and Long Range Planning Committee coordinates our club's involvement in Lawrenceburg Rotary Park. This includes identification of park improvement and maintenance needs, and implementation of specific projects as authorized by the club Board of Directors. This group works closely with the City of Lawrenceburg on matters concerning the park.

Program

The Program Committee ensures that informative and entertaining programs are available at our club meetings. This group assigns programs to committee members on a monthly basis. Annual programs are held on The Rotary Foundation, Membership Recruiting and Development, Attendance, and The Middle Tennessee District Fair.

Human Development

This group works with local organizations to identify human development needs in our community. Their primary activity is the adoption of a family that has fallen on hard times, particularly during the holidays to ensure that the children have Christmas with all of the trimmings..

Family of Rotary

The Family of Rotary Committee organizes events of a social nature to encourage fellowship between Rotarians and Rotarian Families. Typical events include the Annual Christmas Party, and group outings at sporting events. This group places particular emphasis on including spouses of deceased Rotarians in events where feasible.

Environmental

The Environmental Committee coordinates our club's activities related to the environment. This group works closely with the Park Development Committee to ensure that Lawrenceburg Rotary Park remains an environmentally friendly facility. Current projects are concentrating on the replacement of trees in the park that have become sick or damaged. This group also coordinates recycling activites at the fair.

Song Leader

This committee has the enviable task of leading our club in song at every club meeting. Thankfully, the walls in our meeting room are thick and well insulated.

i

Rotary Foundation

The Rotary Foundation Committee encourages individual financial participation in The Rotary Foundation. This group annually produces one or more motivational programs to describe foundation goals, programs and successes. The committee works closely with the Club Treasurer to accumulate donations and to apply club match for individual TRF contributions. This includes application for Paul Harris Fellow and other recognitions where appropriate.

Club History

The Club History Committee maintains a written history of club activities and assists the website committee in archiving items for access by the club membership.

World Community Service

The World Community Service Committee coordinates our club's involvement with international projects. Lawrenceburg Rotary is currently partnering with other clubs in District 6760 and the Rotary Club of Choluteca, Honduras for community development projects in that impoverished country.

Business

The Business Committee handles items related to club business including legal matters, property transactions, liability insurance, inventory of club assets, hiring of contract labor, and other duties assigned by the board of directors.

International Youth

The International Youth Committee recruits students and families for international exchange programs. The club has sponsored exchange students to and from Brazil, France, Germany, Australia and other countries. Many of these students become members of Interact.

Interact

The Interact Committee handles our club's sponsorship of Interact Clubs at Lawrence County, Summertown, and Loretto High Schools. This includes recruitment of school sponsors and assisting with Interact Projects. The local Interact Clubs are heavily involved in the Middle Tennessee District Fair and are active at the Interact District level.
Click Here for Information About Becoming a Member